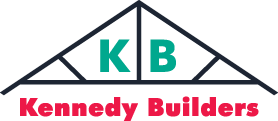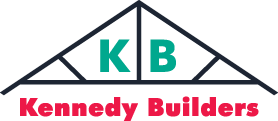 We understand that building a home is a big commitment and therefore, we aim to make the process as stress free as possible to ensure utmost customer satisfaction. Weather you have walked in with a plan you have your heart set on, or you don't know where to start, rest assured Kennedy Builders will work alongside you to create your dream home.
STEP 1:  Initial Meeting
Contact us via our website to arrange an initial consultation. We will discuss what you would like to achieve both aesthetically and practically and go over our process in detail.
STEP 2:  Initial Design
At this stage a preliminary agreement is prepared, and for a set fee we will engage our preferred draftsman, discuss with them your aesthetic and practical requirements with your budget in mind.
From this point you will sit down with our draftsman to create a concept design in order to put together a full set of plans (dimensions, elevations, site, electrical, floor finishes and roof lines) that meet your requirements.
STEP 3:  Selections
At this stage we can really start to look at the aesthetic design for your home. Upon finalising your plans, you will start to get a general idea of what your fittings and fixtures may look like, in order for us to be able to construct your quote.
STEP 4:  Final Quote
After finalising your plans, we will send these out to all relevant subcontractors. Please be aware that the process of receiving quotes back can take up to 4 Weeks. Our final quote will reflect the general selections you have made for your fixtures and fittings. Once confirming that you have no further changes to the full set of plans and final quote, a Building contract will be prepared. Upon both parties signing the contract, we will provide you with an estimated start time as well as a guideline for the duration of the build.
STEP 5: Permits 
After contracts are signed, your finalised plans are sent to energy rating and engineering. Please be aware that some extra costs may incur after these assessments are carried out. After the completion of this, plans are lodged to council, which can be a 4-8 week process.

Once your plans have been lodged to council, we will liaise with you and organise a plan detail meeting. At this stage of the process we will confirm all relevant building details and send you on your way to necessary subcontractors to finalise colour selections for cabinetry, tiles, flooring, etc.
Once the building permit is received we begin construction. At this stage you are invited to your Buildertrend Owner Portal. Within this portal you will be able to access many different elements such as:
Project Schedule (up to one month in advance)
Change Orders (showing any extra costs or credits incurred during the build)
Selections (showing majority of the selections you made for your home)
Documents (all current plans are loaded for reference)
Photos (progress photos)
Messaging (any notes, communication or messages made)
Financial (all invoices received and paid)
STEP 8: Points of Contact 
Throughout the construction of your home there will be various on-site meetings.
FRAME STAGE: Your Project Manager will liase with you to organise a frame walk-through in order to ensure satisfaction with the design and layout. At this walk through you will meet with the Site Foreman, Plumber, Electrician and Heating and Cooling specialist to finalise rough in plans.
FIX OUT STAGE: We will liase with you to organise a walk-through with the Site Foreman once the plastering has been completed to finalise your shelving layouts and concrete plan.
FINAL COMPLETION STAGE: We will liase with you to organise a preliminary walk-through to ensure satisfaction with the final finishes to your home. During this walkthrough you have the opportunity to notify your Project Manager of any imperfections that you believe need attending to before final handover.
STEP 9: Stages of Payment
Domestic builds are done in 6 stages in line with the progress payments throughout the job.
Initial deposit prior to the permit application.
Base stage, once your concrete slab is down.
Framing stage, timber frame is standing and passed by the building inspector.
Lock up stage, windows and external doors installed, roof and wall cladding installed and all services roughed in.
Fixing stage, plaster installed, carpentry fix complete, joinery installed and wall and floor tiling complete.
Final completion, painting and floor coverings installed, electrical and plumbing fit off, external concrete paths and driveway installed and all other contracted works complete.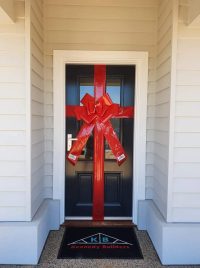 All outstanding variations and the final payment is due prior to handover. At the completion of your build, we will arrange a building inspector to complete a final inspection and grant the certificate of occupancy. Here we will also issue your with a handover pack including; plans, warranties, insurance details, paint schedule and the keys to enjoy your new home.
STEP 11: Warranties
We provide the client with an opportunity to contact us at 3 months post-handover to attend to any further defects. Kennedy Builders also provides a 10 year structural warranty.